December/s SOI (Southern Oscillation Index) came in at -6 after three consecutive months where the index went above zero.

A negative SOI is associated with above normal sea surface temperatures (SST) in ENSO Region 3.4 in the tropical Pacific. Sustained SOI < -8 indicates el Nino.

Weekly SST anomalies from Region 3.4 have been running a tenth or two below normal the past four weeks causing the 12-week moving average to fall to 0.18 (neutral-warm).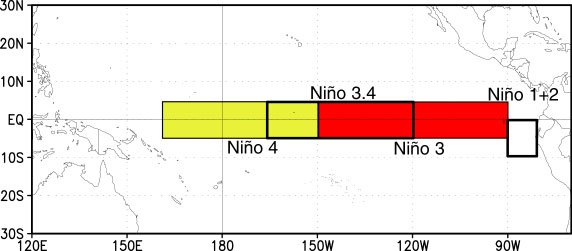 ENSO Region image courtesy
CPC