A negative zonal wind is an east wind...flowing into the board. It reflects the anti-cyclonic circulation aloft...and at post time...there/s evidence of a polar surface HIGH...as well.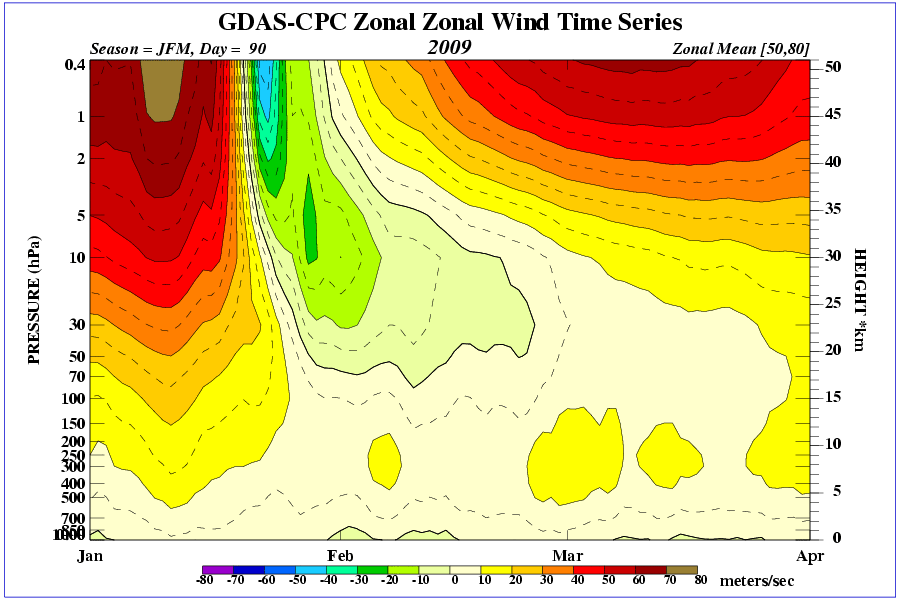 Temperature time-height section reveals the depth of stratospheric warming anomaly has reached ~300 mb...a reasonable approximation of the tropopause. Wiki.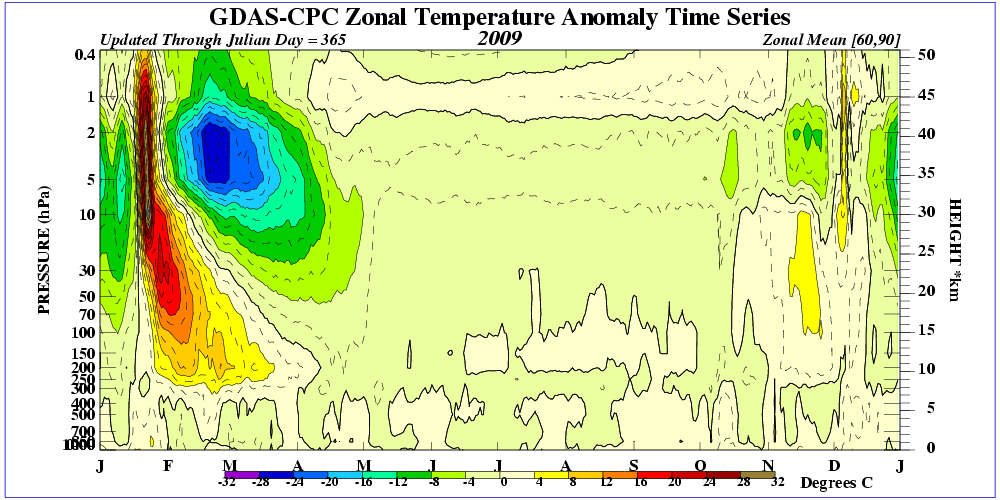 SSW can lead to arctic outbreaks ~4 weeks after the event...which would happen around the third week of February. The ECMWF puts the cold air over the prime meridian in 10 days. Question is...where will the brunt of the cold set up in the days to follow and will significant disturbed weather ensue?

With a low tropopause height...tropopause folding could cause a surface cyclone to really spin-up as stratospheric vorticty becomes entrained into the storm complex.