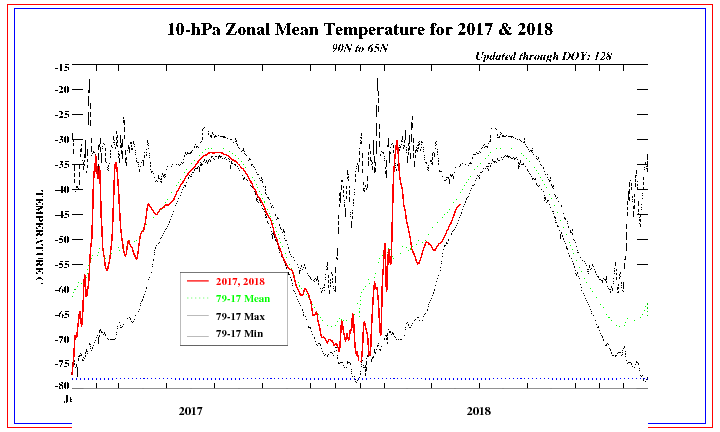 Hi-latitude 10 mb temperature well above average. These warm temperatures extend to near 30 mb.
NWP models continue the forecast trend for a significant weakening of the polar vortex (PV) and a bold reversal @D+10. The blue area above 10 mb between 50°N to 90°N latitude (upper right corner) depicts a mean zonal wind flow from the east (-u: into the board). The orange area in the troposphere centered above 30°N latitude (lower left corner) is the strong sub-tropical jet blowing from the west (+u: out of the board).
In the study of dynamic meteorology...the 'u' wind is the zonal component (negative for east / positive for west) of the 'total' wind. The 'v' wind is the meridional component (positive for north / negative for south) of the 'total' wind.
If the forecast reversal of the PV is observed...the effects of this change would be felt at the surface about three weeks...which portends a very cold February.
Previous update
here
.